The Highworth Passion Play Photo Book
by Manor Photography 07890 564889
Available now priced £45, the Highworth Passion Play Photo Book contains 180 pages of colour 9"x7" photographs with full coverage from the dress rehearsals right through to the fireworks at the end of the main performance. Also available at £25 is a booklet containing only photographs taken on the night of the perfomance. Both books have the same front cover (shown below) and contain a list of credits on the opening page.
To order your copy please call on 07890 564889 or contact us via email.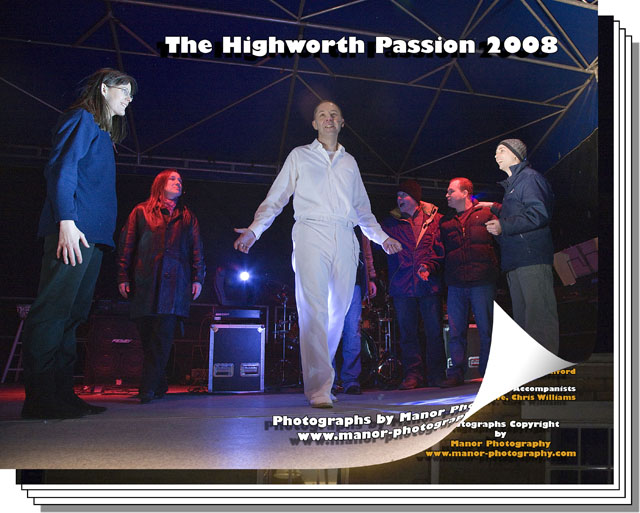 The online shop for purchasing individual prints has now expired.
Individual prints from the Passion Play can now only be purchased directly from Manor Photography priced at £8 + VAT (7"x5") and £15 + VAT (12"x8"). View the photographs on Flickr, then contact Manor Photography by email or telephone 07890 564889 with the image reference number to place an order.